Please nominate candidate board members!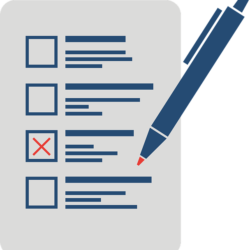 Dear Agile Denver Community:
We're counting on YOU to help us continue to steward this vibrant community, by nominating candidates for the two upcoming open seats on the Board of Directors. We recently opened the nomination process to the whole community, because we know that you know who has passion and energy to serve this community.
Please nominate candidate board members!
If you know someone who would be a valuable addition to the Agile Denver Board of Directors, please contact us at board@agiledenver.org by Aug 14th. Be sure to include a brief description of who they are and why you think they should join the board. We are asking that all interested nominees attend the Board of Directors meeting on Aug 18th, if possible. This will be a meet & greet session to allow them to learn more about the board and for us to learn more about them.
After this session, we'll ask them to fill out a longer questionnaire about what they will bring to the board. The current board members, previous board members, and SIG leaders then vote for the two people they want to join the board. 
What do board members do? 
Last year we clarified the board's purpose as to "steward a vibrant Agile community in the Front Range." We do that together by:
attending (virtually now, which is always an option) the monthly BoD meeting, which is where we 

collaborate to plan how we'll support the community (i.e. walk

our kanban board

)

understand and guide our finances

guide and support the Mile High Agile organizing crew

generally make policy decisions

attending the AD flagship meetup and/or SIG meetups, as schedule permits

support the organizers of Mile High Agile

support the SIG leaders, so they can promote an active community of speakers and gatherings

promoting a sense of community by being active on Slack, LinkedIn, twitter

collaborating between meetings via Slack, email and occasional ad hoc meetings or pairings
This is usually a commitment of about 10-20 hours per month.
Each board member contributes their unique skills. Altogether, the board does some community outreach, some organizational management, some marketing and communications, some policy-making, some financial stewardship, and lots of modeling of agile ways of working. 🙂
What Is the Mission of Agile Denver?
We recently updated the bylaws to reflect the org's mission:  Agile Denver exists to provide professional networking and educational opportunities for those who are involved in the use of agile methods and practices. More specifically, Agile Denver:
Provides or facilitates regular opportunities to hear and discuss case studies, usage reports and emerging knowledge from various practitioners in the agile community

Promotes the free exchange of ideas for the purpose of refining knowledge and ultimately applying new ideas to agile practices thus benefiting the community at large

Provides opportunities for the community to interface with industry thought leaders
Provides opportunities for practitioners to connect in fellowship
Organizes conferences that will reach out to a larger community and involve them in educational opportunities relating to agile practices.
A big part of the board's job is to help make all those aspirations true.
Updated nomination process
The Board recently updated the Agile Denver bylaws, including changes to the process to elect board members.  The changes to the election section of the bylaws are copied into the end of this email. In order to increase community involvement in the election process, we want to gather nominations for new board members from you, the people that make up Agile Denver. (Previously nominations were limited to a much smaller group.)
New bylaw text:
Directors shall be of the age of majority in this state. Directors of this corporation shall meet one or more of the following qualifications:
Have interest in Agile principles and be an experienced practitioner,

Have interest in Technical Practices and be an experienced practitioner,

Have experience organizing and growing a non­profit organization,

Have experience as a community manager/leader.
The term for each board member shall be two years and until his or her successor is elected and qualifies. No director shall serve more than three consecutive terms.
Board elections will take place on an annual basis.  The board will ensure an open and transparent nomination and voting process.  
Staggered Terms for Directors. The directors shall be divided into two classes with the number of directors in each class being as nearly equal as possible. The classes are coordinated by their year of election–odd or even–with two board members at even years and three board members at odd years. At each annual election, directors shall be chosen for a full term, as the case may be, to succeed those whose terms expire. Any increase or decrease in the number of directors shall be so apportioned among the classes as to make both classes as nearly equal in number as possible.
Candidates to fill open board member seats are placed in nomination by community members. Current board members who have not yet reached their term limit can choose to stand for re-election.
Thank you!
Your Agile Denver Board of Directors
Ronica Roth, president
Richard Dolman, treasurer
Trevor Peterson, secretary
Jen Krieger
Christen McLemore