Election Results
We are pleased to announce three new Agile Denver Board members that were chosen by election. They will join re-elected incumbents Jen Krieger and Christen McLemore and current members Ronica Roth and Lori Langston.  Find below a bit more about them, in their own words.  Drop in to the October AD Bod Meeting online and welcome them.  Tuesday, Oct. 26 5:30 – 7:00 p.m. MDT.  Details and register here: https://www.meetup.com/Agile-Denver2/events/xbmwnsyccnbzb/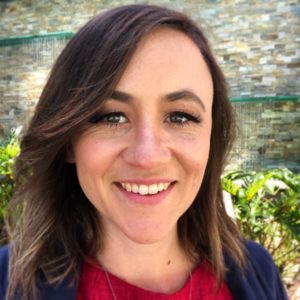 Lieshen Gargano
Q: What strengths will you bring to the Board and the Community?
A: My strengths are in facilitation, agile coaching, community building, public speaking, and operations. I will bring those to the community in support of the mission of information sharing and community building in the agile community
Q: What is driving your desire to serve as a board member ?
A: Community building and giving back is very important to me, and my time on the Boulder County planning commission, where I have given most of my volunteer time over the last 9 years, is coming to an end. I am looking for a board in my professional community this time that exposes me to financial experience, two things my previous commission did not offer and that I would like more experience in.
Q: What is great about Agile Denver?
A: Agile Denver is great at creating space for the local agile community to grow and strengthen. The support and camaraderie is so strong, even as we have moved virtually. As someone who struggles to find a group outside of work that want to nerd out on these topics and share expertise, I have really valued attending MHA in the past, and all the meet ups around the front range.
Q: What would you like to change about Agile Denver?
A: At this time I can't say I have anything in particular I would like to change. I have really been on the outside as an attendee and speaker at different events, and look forward to learning more about where Agile Denver is, how Agile Denver is measure success, and what we can change together to get there.
Kathy Hartzler
Q: What strengths will you bring to the Board and the Community?
A:Highly ethical financial leader with exceptional track record in supporting operational strategic plans with budget responsibility of up to $18MM. Facilitated master data management annual reporting for 7.5B in foreign and domestic payments concurrently with transformation efforts for on premise EBS to SaaS Oracle Cloud. Provided requirement mapping from ERP integration storyboards to third party systems for Requirement Traceability Matrix (RTM). Cleansed and integrated legacy data. Provided training and testing for Projects and Fixed Assets. Has a keen eye for eliminating debt and/or recovering lost revenue streams of up to $1MM where needed. Takes a macroscopic view of operational processes and people in order to restructure cross-functionally to meet the highest level of excellence with ability to deploy multiple projects simultaneously. Works to improve financial health, build company cultures to energize employees and clients. Financial Health: Functional expertise in the following areas: General Ledger, Accounts Payable, Accounts Receivable, Billing, Procurement, Asset Management, Projects, Expense Management, Financial Reporting, & Budgeting. Provides business analysis and requirement gathering.Facilitated 20 new large private jet and helicopter assets ($10MM) and facility contracts ($1.5MM) and 35 contract plans by providing strategic financial support for customer requirements, developing exit schedules and ensuring no transition cost. Data Visualization/Business Modeling: Highly analytical and utilizes data visualizations to illustrate business modeling key drivers in $400K lost revenues which drove change in high-level business decisions. Compiles, prepares, and provides strategic decision support to management, customers, audiences large or small with business modeling with varying technical knowledge. 
Q: What is driving your desire to serve as a board member?
A :I enjoy the Agile community and believe my background can contribute to Agile Denver Inc
Q: What is great about Agile Denver?
A: The annual conference! I learned so much volunteering and attending many of the workshops, and it really opened my approach to the "people" in the finance arena. Also, I love what I learned from Christen regarding agile concepts as they soften and have softened financial rigidity.
Q: What would you like to change about Agile Denver?
A: After my normal course of due diligence regarding non-profits and Agile Denver, I found some financial reporting gaps and have provided an overview and links into three sources for non-profits: the IRS, The State of Colorado, and an infographic that shows what is public and what is private. Below is my recommendation.
IRS: for Existing Organizations, maintaining 501(c) tax-exempt status. Required Disclosures. Certain organizational records must be disclosed to the public. This discusses which documents must be provided and the penalties for noncompliance.
https://www.stayexempt.irs.gov/home/existing-organizations/required-disclosures
Organizational Information. What's Public, What's Private? An Infographic.
Every nonprofit is encouraged to function transparently. The more information you share, the easier it is for the public to get to know you and determine whether you are worthy of support, but it is important to know where the line lies between the public's need to know and internal confidential information.
https://boardsource.org/wp-content/uploads/2017/04/Orientation-Information-Transparency.pdf
State of Colorado Laws for Non-Profits: regulations and best practices hold nonprofits to standards of transparency, effectiveness and efficiency. This is a useful tool for all nonprofits as they strive to reach and maintain these standards. This resource is recommended to demonstrate accountability and enhance the public's trust in the nonprofit community. My focus was pages 22-28.
https://coloradohealth.org/sites/default/files/documents/2018-11/Principles%20%26%20Practices%20for%20Nonprofit%20Excellence%20in%20Colorado.pdf
Recommendation: to update Agile Denver Incorporated financials per the guidelines above as well as engaging an accountant to file the corporation's annual tax filings on time. Providing transparency to the public as outlines by the IRS guidelines.
William Kammersell
Q: What strengths will you bring to the Board and the Community?
A:I have a proven history of creating and executing community building ideas, which I'm excited to bring to the Board. Most notably, I have been a co-organizer of Rocky Mountain Product Camp for several years. As a team of two we hosted 200+ attendee events to build a local product community. Add in my 15 years of agile development experience, and a strong focus on product management, I'd be honored to help Agile Denver grow in the upcoming years.
Q: What is driving your desire to serve as a board member?
A: In StrengthsFinder, my #1 strength is "Developer", meaning I take a lot of joy from helping other develop themselves. Events and communities are a great way for me to focus that passion into large scale results. I also look forward to having more excuses to connect with other agilists in the Denver area.
Q: What is great about Agile Denver?
A: I appreciate that Agile Denver seeks to create SIGs and events that match the wide variety of interests that fall under the "agile" umbrella. As agile becomes more-and-more the leading way to work, a community that seeks to align around this common theme needs specialization to find connection and get lasting value from the community.
Q: What would you like to change about Agile Denver?
A: I believe there is a huge opportunity in the Slack community which Agile Denver could leverage. I am also a member of Colorado Product's Slack group, and there's a striking different there in engagement. There are asynchronous engagement opportunities, like open office hours and a mentorship program, that would be fantastic to add to Agile Denver. I think a mentorship program could also represent a revenue source to align with your OKRs.