Community Member Spotlight: Jessica Breemen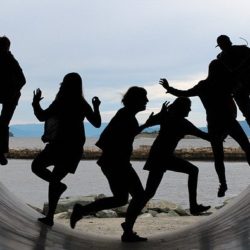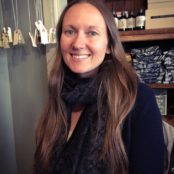 Welcome to the community member spotlight, in which we will interview a member of the Agile Denver community quarterly with the hopes that you feel more comfortable and connected with our community members at large.
This month we met up with Jessica Breemen. Jessica has been part of the Agile Denver community since approximately 2016. As a SIG Leader for our Main Agile Denver SIG, she was the first person who greeted me when I joined the community.
Jessica and I caught up last month to chat about her life, experiences with Agile, and her real first love – riding her motorcycle.
---
[Jen Krieger] Hey Jessica! Thanks so much for spending time with me today. We've hung out a couple of times at meetups but I don't really know much about you at all. So let's start with this: tell me one fact about you that you want everybody to know.
[Jessica Breemen] I love motorcycle riding.
[JK] Motorcycles!!! I didn't expect that. Tell me more! When did you start riding?
[JB] I grew up around them, my family, my dad, my grandparents. My grandma was actually one of the founders of Women and Harley. When I was young my dad used to put me on the gas tank and my brother on the back. It's always been a part of my being… my essence. We had a couple of dirt bikes when I was younger, but someone ran into the whole trailer. Instead of buying new dirt bikes, Dad wound up buying a trex deck. It wasn't until I bought my own motorcycle in 2016 that I started riding again. My bike's name is Zoe – which means life, alive. I primarily ride with my dad. He'll be 71 in July and riding may not always be accessible to him. It's something that we share together and we go on rides all the time. It's moving therapy for me, moving meditation. 
[JK] Where is your favorite ride?
[JB] We usually go Morrison Canyon through Evergreen, up to Echo Lake and Mount Evans or the back way to Pikes Peak…
[JK] Genesee is so beautiful. It sounds like you've lived here your whole life – are you a Colorado native?
[JB] Yeah. I was born in Denver at St. Joseph's. I live in Denver now, but I grew up in Bear Creek and Green Mountain areas. My dad is perched up in Green Mountain and my mom just recently moved. She had dreams of a beach house, so she sold all of her stuff and moved to Myrtle Beach where my sister relocated. She has been loving beach life. 
I went to Bear Creek for freshman and sophomore, Warren Tech and Green Mountain for junior and senior.  I graduated high school at Red Rocks! That was my playground growing up.
I lived all over Colorado and moved away once to Chicago. But, Denver has been a sweet spot for me. I love that I am halfway in between my partner's family closer to Aurora and my family in Lakewood. There just has not been a better place in the states for me. Maybe New Orleans? But no place grounds me and refreshes my soul like Colorado.
[JK] I grew up on the East Coast and I was unhappy. I can't explain to my family why I love it, other than it is magical here. There's something about the proximity of the mountains, about being able to be outside for the entire year. On the East Coast-  you just can't. In the summer, it's too hot, too muggy, too many bugs.
[JB] I tell people all the time – no humidity and no mosquitoes.
[JK] Yesterday during lunch I went out and I sat on my back porch in the sun while I was eating my sandwich and it was so delightful. So, tell me – how did your parents wind up here?
[JB] I'm just so grateful and honored that my parents were able to meet here. My dad came here from Holland. And my dad – he was a hippie, hitchhiking across the country back in the late 60s and 70s. 
He was driving from California to go see my Oma and Opa down in Florida and he broke down here in Denver. He got a job at the old IHOP over at Cheesman Park so he could fix his vehicle. He was here for about a month and a half, got the money, fixed his van, and returned home to Florida. He made his way back to California, but realized that he loved it here so much. So, he moved back here, and started managing the old IHOP that used to be on Colfax & Wadsworth.  My mom relocated from New York and, at the time, was a waitress at the IHOP. That's how they ended up meeting.
[JK] Makes me want to meet your dad and listen to his adventures! Let's change gears a bit; tell me a little bit about what you're doing for a living?
[JB] So… a lot of things. For me, I always select work that creates value and impact as well as fulfills purpose within me. My full time job is working for a non-profit organization called Accelerate Change. We are an incubation lab that partners with social ventures focused on social justice, racial justice, progressive civic engagement, and cultural narrative change rooted in historically oppressed communities. Our approach and philosophy is grounded in lean startup and lean impact methodology. 
I also recently started an LLC, Grapefruit Collective, with a friend and colleague focused on leadership consulting, as well as organizational strategy and development.  We are grounded in immersion of agile culture and evolutionary organizational models (like spiral dynamics, teal, holacracy). Our first contract is with a psychedelic medicine clinic out of Portland.  
I am on the Board of Directors of a non-profit called DanceSafe which is so dear to my heart. We are a social justice and public health chapter-based nonprofit focused on full spectrum harm reduction in nightlife, art, and music communities.  Historically, we're primarily known for providing drug checking services, education, and safe spaces at festivals.  We are all about unbiased, non-judgmental, factual information and advocacy surrounding all drugs, ending the Drug War, health, consent, sexuality, power.  I introduced agile to the organization in 2017 and it truly changed the way we did work and our world view.  We have completely reimagined what we thought was possible through evolutionary practices.  The organization is healthier than ever in it's 21 year tenure. 
Finally, I recently accepted a course assistant role with Integrative Psychiatry Institute in Boulder for an extensive year-long psychedelic therapy training program.  The program prepares practitioners in the most cutting-edge approaches to address wholeness and root causes of mental illness through the therapeutic use of psilocybin, ketamine, and MDMA. Our students range in background and include psychotherapists, psychologists, psychiatrists, social workers, and physicians. 
[JK] I've read a lot of amazing journals lately about the impact that you can have on people to help them re-program fears. I have a good friend who loves to parasail, and I am desperately afraid of heights. Just hearing him talk about it and my heart starts pounding. I start to sweat! I was curiously reading those articles from the perspective of how they could help me. 
So, I didn't know much about you going into this interview – when I asked this question, I honestly thought you would tell me you were a scrum master at a local company. And you just blew me away. Thank you for being so amazingly cool and living the life you are. It's unapologetically you. 
I do have one more question to ask you – You volunteered for Denver for so long and were one of the first people I met when I joined the community. What got you involved?
[JB] Thank you and oh, now that's quite a story. I was in my master's of social work program studying human and life span development theory. For some reason I ran across a ton of agile literature through my research.  I started reading it and I was just like, who are these people? It just clicked for me, the agile philosophy matched my worldview in so many ways. I started digging a little bit further and I ran across Agile Denver and the scrum master position. 
I went to my first meetup – I think it was in 2016 when Charles Bradley was speaking on the scaled frameworks at Auraria campus. Oh, my gosh! There were about 50 people in the room and afterwards we had networking time. I started introducing myself and sharing my intentions. Folxs were so welcoming, and I was like "great, ya'll stuck with me now!"
Throughout my time, I ended up becoming friends with quite a bit of people. BIll DeVoe, Manny Segarra, and Alan Lu were dear mentors of mine. They all really helped me. Everybody did, and that really is one of the best things I've found in this community. Everybody gives back and pays it forward. Everybody wants you to succeed. I had never felt this sense of confidence before I came to Agile Denver. It really changed my life and I would not be where I am in my life now if I hadn't been welcomed that way. 
[JK] I have a very similar story as well. I went from having a really close knit community of people in North Carolina that I did similar things with to knowing no one here.  Agile Denver was really that first welcoming, friendly face that smiled at me. It was so important for me. That connection has been really important to me as well, and I have you to thank for that!
[JB] Thank you so much too, Jen. 
[JK] Jessica- thanks so much for spending time with me today and sharing your story! We appreciate you so much and everything you have given back to the community.